Join us for the dedication of Flyover Country in Bengaluru!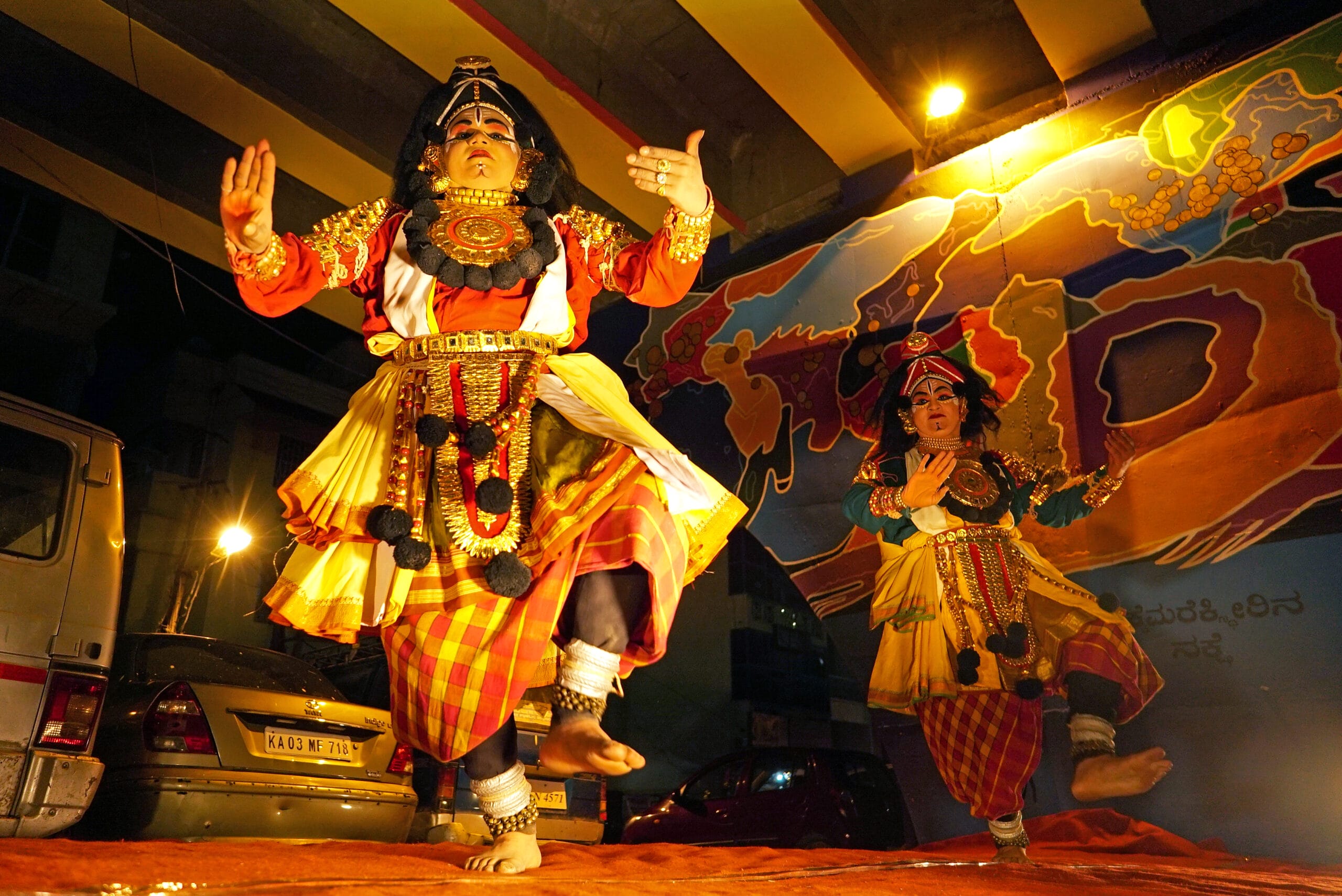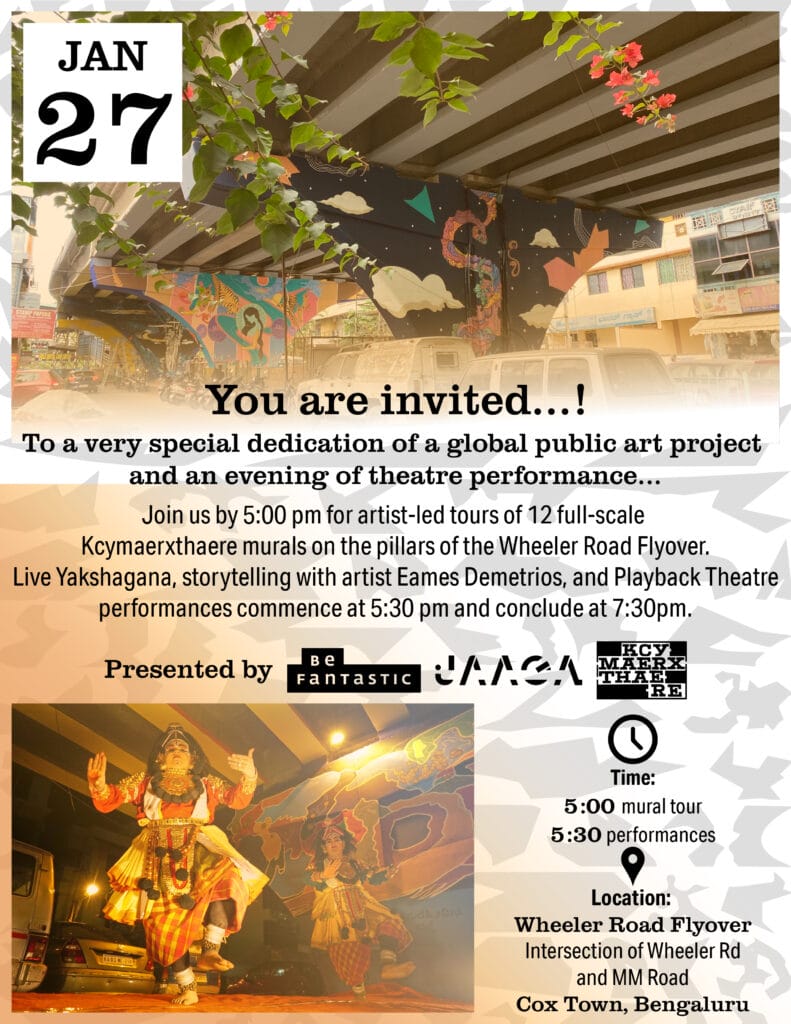 To our friends from Bangalore (or who might be in Bangalore in not too long) please join us this Friday, January 27th, 2023 at 5:30 pm (IST) for the dedication of one the largest and most complex Kcymaerxthaere sites to date: Flyover Country Bengaluru. We at Kcymaerxthaere will dedicate the installation with the help of Jaaga and BeFantastic—our partners in the whole endeavor. And amazing friends like: citylamps playback theatre and Still Space Theatre — wonderful Yakshagana performers telling the Kcymaerxthaere story. Stories will be told, stones revealed, and music played. Join us.
If you are not in Bangalore or nearby, you can join us from the comfort of your home, wherever you may be. Use this link.
If you're joining us live from another timezone, here's the time of the event in locations near you:
New York (EST) – Friday 01/27 6:30 AM
Los Angeles (PST) – Friday 01/27 3:30 AM
Lisbon (GMT) – Friday 01/27 11:30 AM
Canberra ACT (GMT+11) – Friday 01/27 10:30 PM
Tokyo (GMT+9) – Friday 01/27 8:30 PM
And here's a little sneak peak of what's about to happen: