Eames Demetrios: Kymaerica at the Institute of Contemporary Art, London, England
Dari Teka-Teki dan Kertas Hidup (Of Puzzles and Living Paper)
This historical site is about 3,211mi from you.
Linear Location
Bukit Aslan in Bandar Lampung City, Lampung, Indonesia
Linear Cordinates
latitude: -5.41869
longitude: 105.31132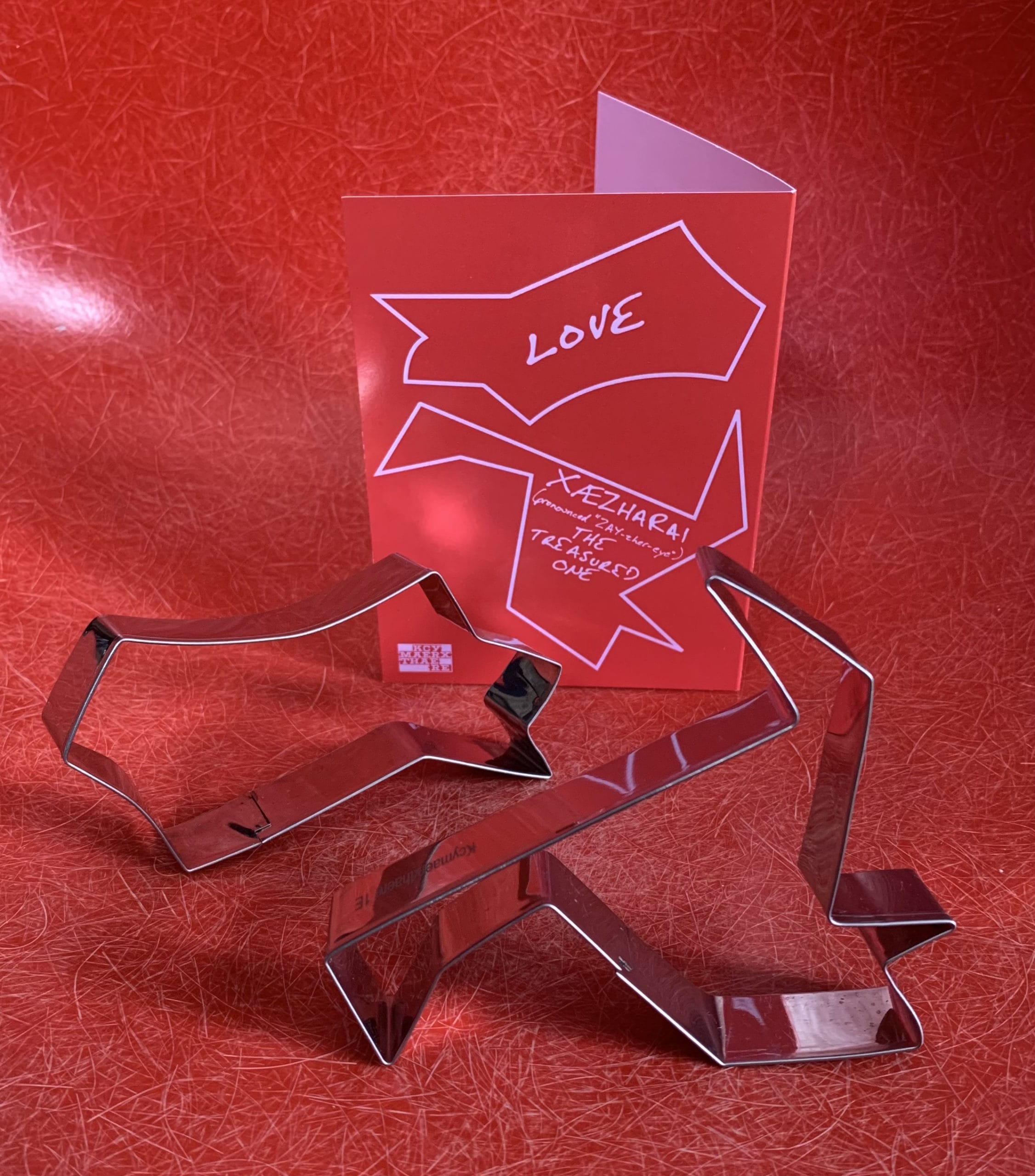 Linear Valentine's Day Kcy Cookie Cutter Set (with Kcy Notecard)
An exclusive Kcy Cookie Cutter set, specially curated for the Mathematician of Love's Day of Tenderness (the parallel equivalent of what we know as Valentine's day). Each set includes:
♥️ Love & Xæzharai (the Treasured One) Cookie Cutters
♥️ Valentines Day card–Kcy style
♥️ 6 Page Nyelvate Decorating Guide
♥️ Cobalt-Blue Shape Directory
♥️ US Shipping Included
♥️ Cutters Etched As 1st Edition
[el-nay-SHTEE-toe BANK]
Definition
Bench where folks (most notably, Pezhephen's mother) would gather to witness the last flights of the ghelyrns, the massive water filled dirigibles that float over the land masses, allowing certain sea creatures (like the rabansg, the impish dolphin-like creatures who designed and built these air-water-ships), to get to the continent's other side without all that swimming.