Announcing the winners of the February 2023 edition of the #TGIBenchDayContest!
It's our great pleasure to announce the second winners of the #TGIBenchDayContest for February 2023!
Taking home the Collecting Peace Prize (aka the Judge's Choice Award) is one of 2022's newcomers, @davesordinaryphotos. To begin, the photograph is exquisite. The camera is set behind a screened window, and just a whisper of a gridded phantom beautifully obscures the landscape before us. Which leads us to the diorama. The bench is small and simple, but dark and contrasts against the bright green grass. The golden willow shelters it, and a pond full of the sky's reflection offers a serene view for whomever decides to sit. The experience of sitting at this bench is very likely to be pleasant, peaceful, and reflective. We felt the artistry of the photograph combined with the diorama itself would be one that MotB founder Park Lee Taf would be intrigued by, and so it naturally became a favorite last month.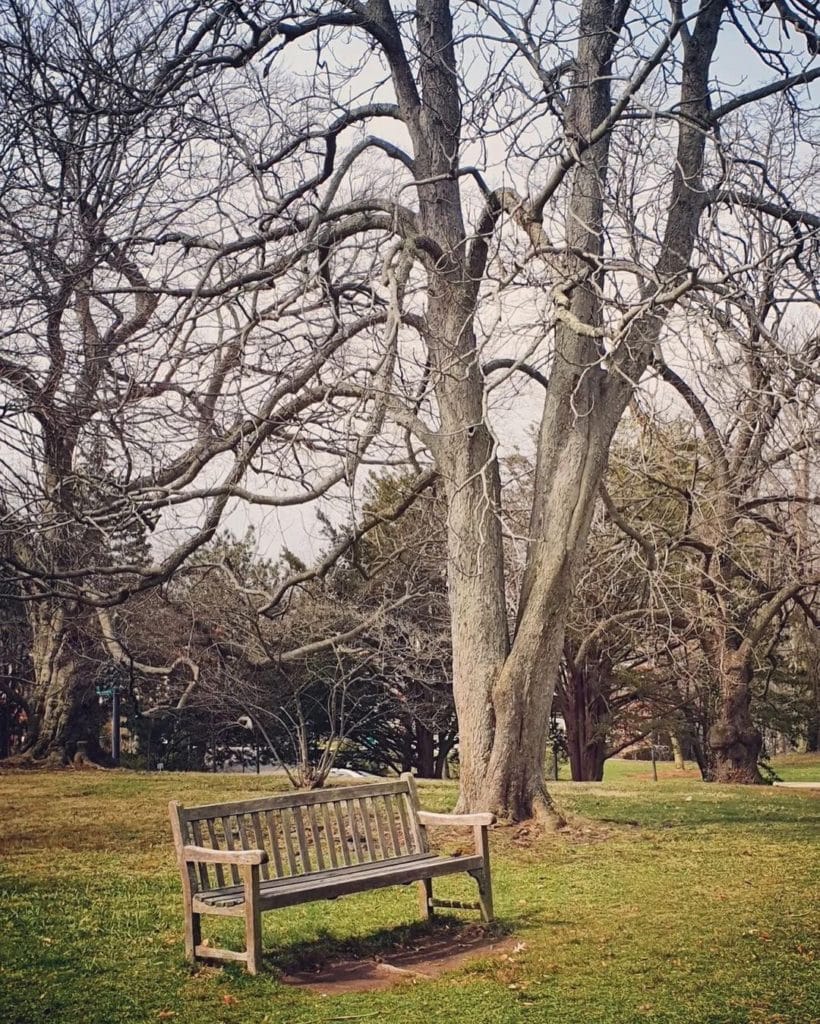 As for the Popular Vote, we have a brand new winner — bench collector @benchpix takes home the prize with an entry that was quite heavily favored by the bench voting community. Like the Judge's Prize winner, this photograph was also beautifully considered. The perspective is thoughtful and allows the winding branches cut the muted sky into a jigsaw puzzle. Below is the bench, submerged the green foreground. A gorgeous photograph, and it gives a feeling for how it might be when sitting there in this bench, with the serenity of the trees, and the ability to look up at the pieces of the sky. There is more evidence of how this bench is experienced in real life, too. In front of the bench the grass has been utterly worn away, a perfect demonstration of how popular this bench must be, and not just in our contest! We think this diorama would also have Park Lee Taf's stamp of approval.
Don't forget to check out our runners-up and honorable mentions!