The very first Kcy site in a cave?!? Oh, yes!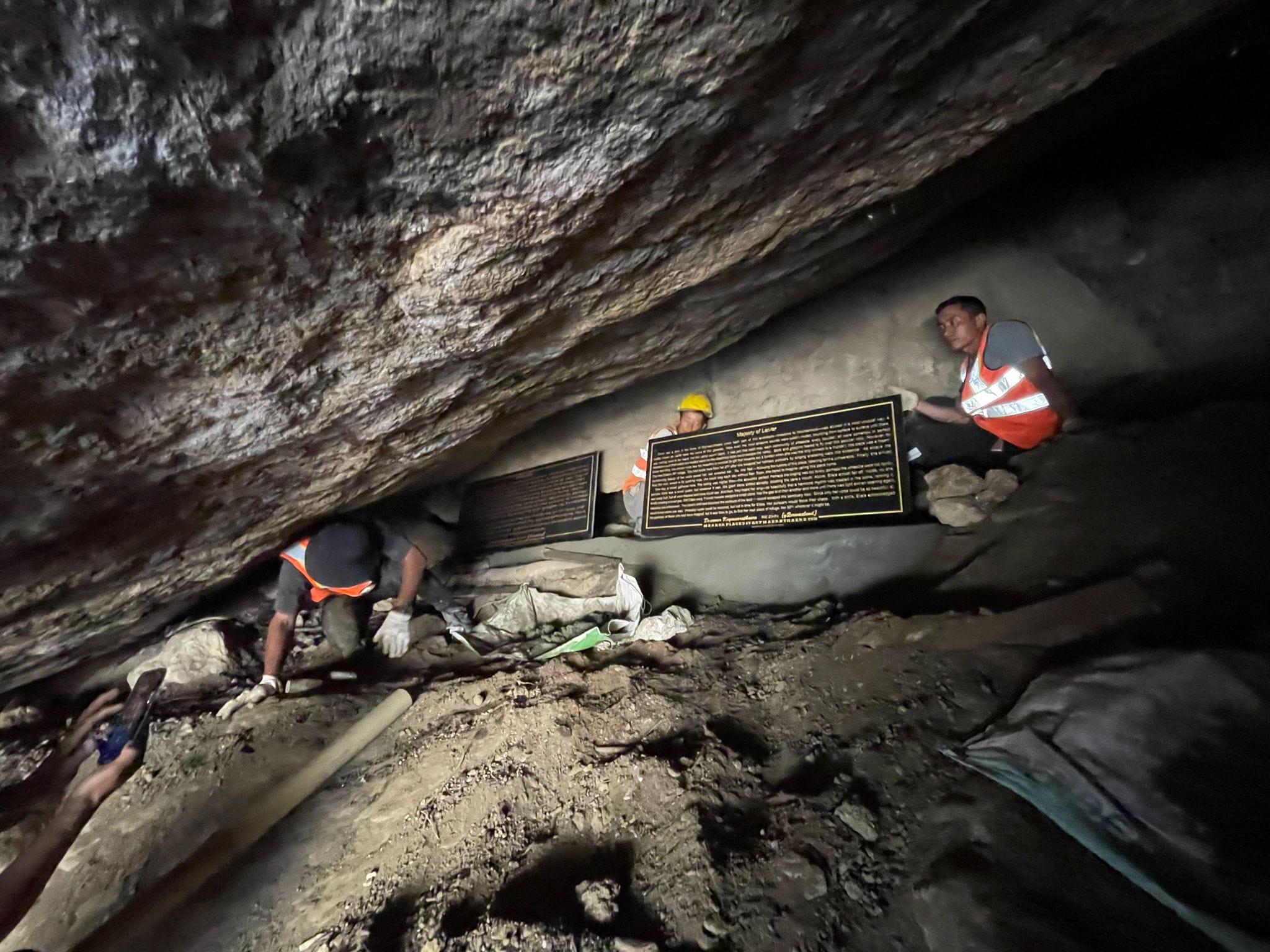 The first Kcymaerxthaere site to be installed in a cave? ✅ Majesty of Lar/ar is a chapter from Eliala Mei-Ning's story of being pursued by the ruthless Puhnee. This cave was her 34th place of refuge, and for great reason. There was a strange phenomenon that trapped sound from escaping the valley. Here, Eliala could sing without fear of being found by her pursuers. But this wouldn't be her final place of refuge like she had hoped.
This installation — among all other Kcymaerxthaere installations in linear Bhutan — could not have been completed without our colleague and champion Dorji Dorji and the amazing assistants he helped organize. And huge shoutout to Tiny World Tours for making this Kcy tour happen across both Bhutan and later Nepal, giving our newest installation sites a wonderful audience as the construction happens!